Sustainability Focus is Key to Good Business: Tandym is Your Green Printing Company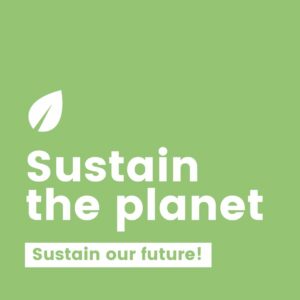 Awareness has been growing for some time, around the need for a shift toward more sustainable ways of living and environmentally conscious consumption. The concept that individuals have the power to stop climate change through making simple adjustments to their day-to-day life was a concept introduced a few years back. This was embraced by environmentally conscious consumers and has become more mainstream recently.
The COVID-19 pandemic, which laid bare the impact that our actions can have on the global population, also offered us a unique perspective of what nature can restore if given the chance. The importance of sustainability, environmental impact and making conscious decisions which factor in both, are now top of mind for consumers and should be top priorities for any business wishing to operate successfully into the future. Arguably, having a Sustainability Strategy in place has become essential for business continuity.
At Tandym we wholeheartedly embrace these trends and changes, having recognised the need to implement green practices, long before it was popular to do so. We started with small steps, like improving energy efficiency and using inks and chemicals that were safe for our people to work with. Today sustainability is a focus, and we are conscious of the environmental impact of every decision that we make in our business operation. The possibility of improving further on the green practices that we have in place genuinely excites us and motivates us, this is what we are most proud of. When you print with Tandym, the following green practices are being implemented to give you peace of mind and because sustainability is a priority for our business:
Buying paper and board from sustainable sources
Providing green paper stock options
Using eco-friendly inks
Buying raw materials from responsible sources
Selling to responsible customers
Responsible paper waste management through reputable recyclers
These practices are just the first phase of our sustainability journey. Rather than seek praise for them, we welcome input and collaboration from our suppliers, our customers and our industry that will help us on our sustainability journey, enabling us to make a difference.
Follow Tandym on LinkedIn to find out more about our Green Practices.