Strengthening Our Commitment to Sustainability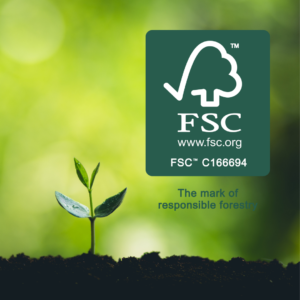 Tandym is pleased to share that we have achieved a significant milestone in our sustainability journey, having recently received Forestry Stewardship Council (FSC) Certification. For our customers this means that we can produce FSC certified, printed material and packaging which consumers are demanding as they seek to make environmentally conscious purchasing decisions. In addition, it signifies that we comply with the highest environmental standards in the market.
FSC certification is a global standard that recognises responsible, sustainable practices with regard to the world's forests. The Forestry Stewardship Council promotes environmentally appropriate, socially beneficial, and economically viable management of the world's forests.
The FSC is relevant to many industries which source raw materials and produce from forests. In our industry, FSC certification relates to sourcing paper derived from sustainable sources, with systems in place to ensure that we can deliver a product worthy of carrying the FSC mark. Tandym Print is proud to be one of only a few FSC Certified printing companies in South Africa and pleased to provide this important offering to you, our customer.
Speak to us to find out how we can assist you to produce environmentally conscious printed products and packaging for your business.